The Welsh Musical Heritage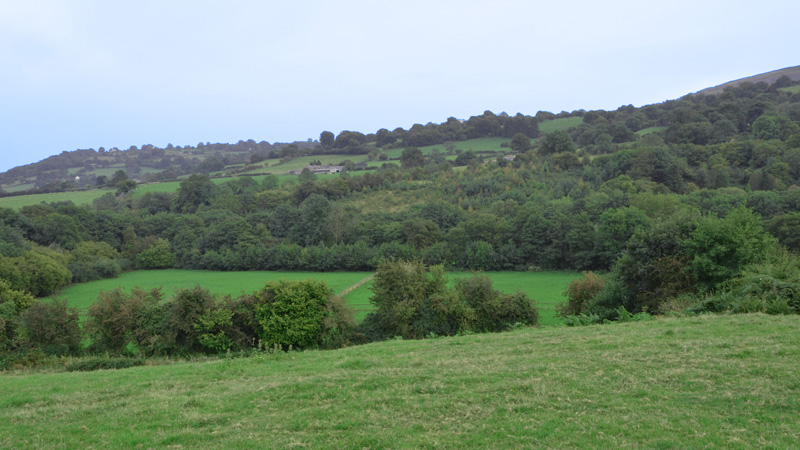 A few months ago I took a short holiday in the beautiful Welsh countryside. While I have ancestors who came from this particularly beautiful and pastoral part of the British Isles, I'd never spent any time there. My trips to the UK generally consisted of visits mainly to London and its surrounds. Wales was a new adventure for me, including its beautiful accent and marked predilection to consonants.
Truth be told, I absolutely loved it.
The rolling hills of the fair Welsh countryside have a timeless feel to them that draws one in to a time that was. There is a very special feeling in those hills. It pulls at the heart and spirit. So, it is no surprise then that when asked about how he learned to sing, one Welsh immigrant to America replied:
… the hills of Wales were the schoolhouse, and the Spirit of God was the teacher.
It really feels that way. Being there, you want to walk through the hills and sing, like Sister Maria Rainer in the beginning of The Sound of Music. It's feels like that's just the way things ought to be.
Modern Troubles
Unfortunately, not all is well in modern-day Wales. Jobs are not as easy to come by, and many juveniles are left to their own devices. Teenage alcohol consumption is high, as are a number of other related social maladies.
One man, however, believed this should not be. He knew he had to make a difference and that he could make a difference. He's a choirmaster, the choirmaster of the boys vocal group he started in 2010, called Only Boys Aloud. His name is Tim Rhys-Evans.
I first learned of this choir's existence through their appearance on Britain's Got Talent. Here's their audition for the show singing the Welsh hymn Calon Lân in 2012.
I believe it brought some small amount of tears to my eyes the first time I heard it. Calon Lân is about having a true understanding of what is important in life. Here's an English translation by Rees Harris.
I seek not life's ease and pleasures,
Earthly riches, pearls nor gold;
Give to me a heart made happy,
Clean and honest to unfold.

(Chorus)
A clean heart o'erflow'd with goodness,
Fairer than the lily white;
A clean heart forever singing,
Singing through the day and night.

If I cherish earthly treasures,
Swift they flee and all is vain;
A clean heart enriched with virtues,
Brings to me eternal gain.

(Chorus)

Morn and evening my petition,
Wings its flight to heaven in song;
In the name of my Redeemer,
Make my heart clean, pure and strong.

(Chorus)
It is a beautiful hymn in word, thought and music.
Coming to America
The Welsh musical tradition is very important to me for a number of reasons. One is that it formed the basis for one of my favorite choirs today, The Mormon Tabernacle Choir.
John Parry, a Campbellite minister, converted to this new religious movement in America, and left his native Wales. After crossing the Atlantic, he and approximately 85 other Welshman crossed the Great Plains as pioneers in 1849, singing every step of the way.
When they reached the Salt Lake valley, John Parry was asked by President Brigham Young to organize a choir to sing at the upcoming General Conference. From this humble beginning, the world-renown Mormon Tabernacle Choir was born.
In 2010, during the Choir's yearly Christmas concert, Michael York related this story in an eloquent manner that not only told the story of the Choir, but also related it to each and every one of us.
You see, there is no such thing as an independent story. All true stories are endless and far-reaching in nature. We may occasionally tell a small part of a true story as a tale to one another, but all stories grow.
As we share the music, we share the story, and both become part of us. So, The Mormon Tabernacle Choir is now part of my story and your story, as are the boys of Only Boys Aloud. Their music touches us and draws us closer to the Divine.
That is the heritage of the music of Wales.
What will your heritage be?